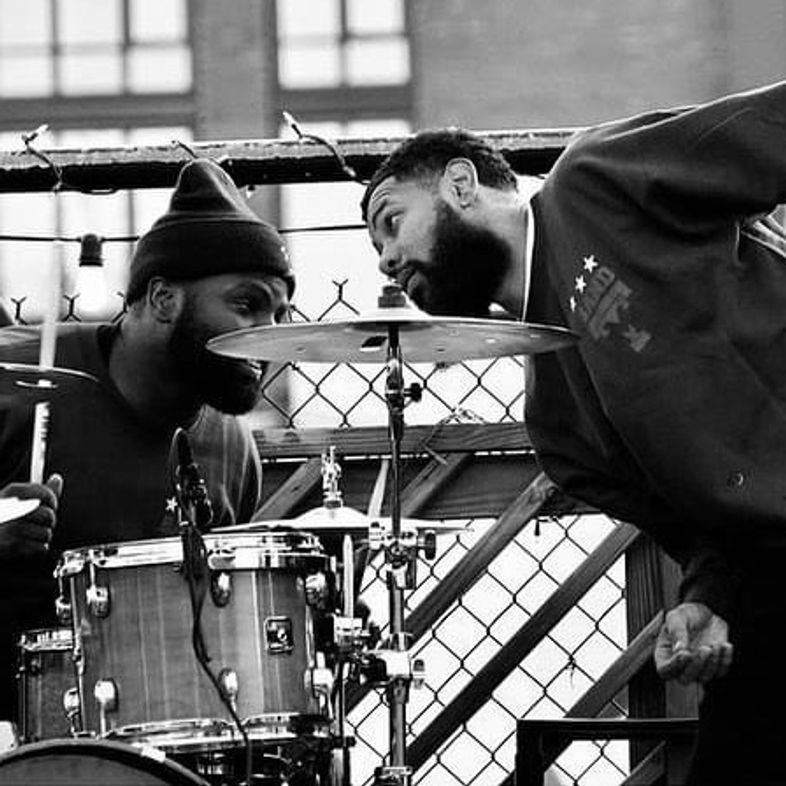 Too Much Talent Band
The BIO
The Too Much Talent Band was founded in 2017 by Sterling Anderson and James N Berry II with a vision to create a dynamic live band that brings a fresh and exciting approach to Hip Hop, R&B, Pop, Soul, Funk, and Jazz. The band consists of some of the best musicians in the DMV area, including the exceptional Dwight "King Street Sax" Washington.
At every performance, the Too Much Talent Band delivers an energetic and uplifting experience that creates good vibes and positive energy for people of all ages. Whether it's a private party, wedding, or public concert, no event is too big or too small for this talented band.
The Too Much Talent Band offers multiple band set-ups to suit various occasions. The performance band, the second-line band, and a hybrid of both offer versatility, giving you an unforgettable experience to cater to your musical needs. 
Sterling Anderson's rich trombone and voice combined with James N Berry II percussion is the heart and soul of this phenomenal band, but it's the incredible musicianship of each member that has made them standout. Their reputation for excellence is growing, and they have quickly positioned themselves as one of the DMV's leading live bands.
If you are searching for a live band guaranteed to bring your event to life, then look no further than The Too Much Talent Band. 
"A Live Band Makes Every Event Better."